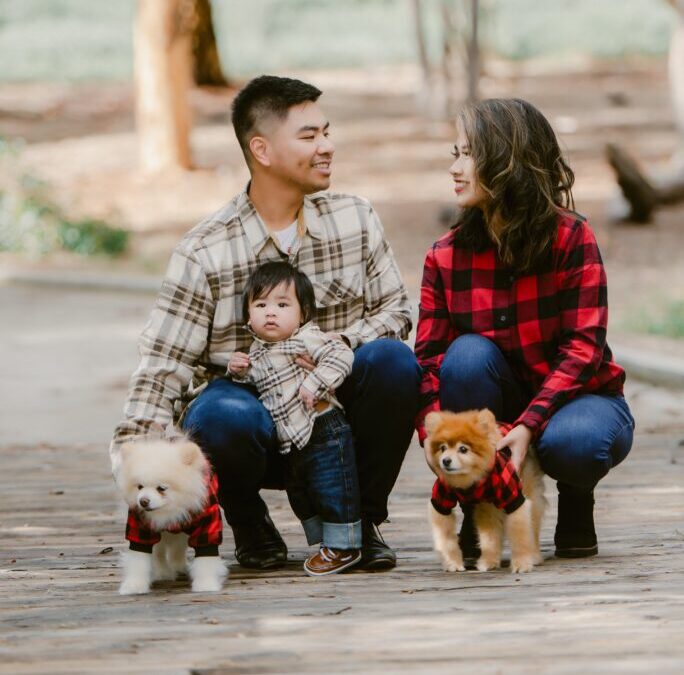 Welcome to our latest blog post, where we're thrilled to share the highlights from a heartwarming family photoshoot we recently had the pleasure of capturing for the Toledo family. Nestled in the picturesque surroundings of MonteValle Park in Chula Vista, this session perfectly blended natural beauty, familial warmth, and the artistry of our San Diego-based photography business.
Setting the Scene at MonteValle Park
MonteValle Park provided the perfect canvas for the Toledo family's photoshoot. With its sprawling greenery, charming walking paths, and serene ambiance, it was an ideal backdrop to capture the essence of this beautiful family. As experienced San Diego family photographers, we know the significance of choosing the right location to create timeless memories.
A Glimpse into the Toledo Family's Connection
Our lens aimed to freeze the moments of laughter, love, and connection that define the Toledo family. From playful interactions between siblings to tender moments shared between parents, every frame encapsulated this family's genuine joy. As seasoned San Diego photographers, we pride ourselves on capturing the authentic dynamics that make each family unique.
The Art of Candid Photography
Candid shots are our specialty, and the Toledo family session was no exception. Whether it was a stolen glance between parents or the genuine smiles of the kids playing in the park, we believe these unposed moments tell the most authentic and heartfelt stories. Our approach as San Diego family photographers is to create a comfortable and relaxed atmosphere, allowing genuine emotions to shine.
Tailored San Diego Family Photo Sessions
At our photography business in San Diego, we understand that every family is different. Our sessions are tailored to showcase the individuality of each family we photograph. The Toledo family photoshoot was a testament to our commitment to personalization, ensuring their unique story was captured with artistry and care.
How We Stand Out as San Diego Photographers
In a city filled with talented photographers, we take pride in blending technical skills with a genuine passion for storytelling. As San Diego family photographers, we aim not only to take pictures but to craft visual narratives that resonate. Whether it's a family session, portrait shoot, or event coverage, we always focus on delivering exceptional quality that exceeds expectations.
Conclusion:
As we reflect on the Toledo family photoshoot at MonteValle Park in Chula Vista, we're reminded of the beauty in capturing real moments. Our commitment to being a top-tier San Diego family photographer is unwavering, and we look forward to continuing to tell unique stories through our lens. If you're searching for a San Diego photographer who values authenticity and artistry, consider us for your next family photo session. Contact us to schedule your personalized experience, and let us turn your precious moments into timeless memories.